Basic Computer Training in Jodhpur
Basic Computer Training is basic need for every student & employee, It is not only compulsory for schools, colleges but also professionals and employees of companies have to learn certified basic course of computer. TechFly,Jodhpur providing training for fundamental concepts of computer hardware & software applications to our students.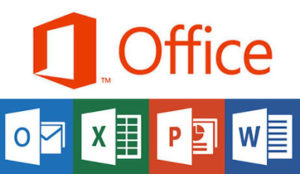 Basic Computer Literacy is very important tool for Today's IT competitive world,computer literacy refers :-
1.How to use the Computer?
2.How to operate computer parts & programmes and how to use in effective manner?
3.What are the role of Computer Vocabularies?
4.How to Open & Save file?
5.How to use & operate MS-Word ?
6.How to use Internet?
Scope of Basic Computer Course:-
Today's Competitive World, IT Sector is one of the most robust sector,It is most demanding sector in worlds economy not only for education purpose but also each & every sector of our economy.IT sector is a key driver of global economic growth.
Structure of Basic Computer Course:-
Fundamentals of Computer

Introduction of Hardware and software.

MS Office Training.

School Level Courses.

College Level Courses.

Employees Basic Computer Training.

Internet Basic Learning Programme.