Web Development Training in Jodhpur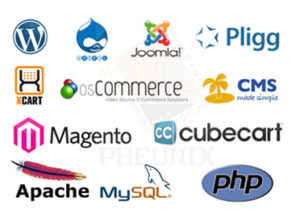 Web development training  provided by Tech fly . Web development training is demanding tool for business & services. if you've an idea to create your own business or service website then you've the lucrative. & professional knowledge in IT field, Because lack of knowledge & skills makes you only a front-end web designer only, Web development is a valuable skill that can lead to a lucrative career as a professional web developer.
We can provide easy-to-understand course will enhance your understanding of web development. Always required Students Advance Web development training in jodhpur for their career and Jobs.
Web development including HTML, Cascading Style Sheets, PHP, PHP OOPS, PHP,CMS And PHP Framework.PHP and  Industrial training, SEO based Content writing and SEO Training Web Development Training in Jodhpur.
We are covered all, topics include the essential tools for web development. It also examines the practical steps needed for configuration to build a website,after completion of the course. Learners can obtain a Diploma-level qualification to enhance their skill set and career prospects.
Module I 
Web-Design:-
Design Software : Design Application Software For photo Editing (Photoshop, Firework, Illustrator)
HTML5 , CSS3, JavaScript, J-query – Style Web Pages From Jpg or PSD file
Note: we are Using Notepad++, Or open source Text editor for design Page
Module I I
Web-Development:-
Database : MySQL, SQlite, Mysql-i
PHP, ASP, JSP (core)
Note: we are Using Notepad++ (open source Text editor for design page assessment)
 PHP-CMS : Joomla, Megento, WordPress, Opencart, Drupal Assessments
Module III
Advance Web-Development:-
PHP-OOPs
PHP-MVC
Note: we are Using Notepad++, Or open source Text editor for design Page Assessment
 PHP Frameworks: Codelgniter, Fuel-PHP, Laravel, Cake-PHP Assessment
Module IV
Public and Promotion Website:-
Domain : How to Purchases Correct Domain and Manage
Hosting : Manage Hosting, Bandwidth And Web mail
Promotion: social site Connection with website (Facebook, twitter, Google plus, Ping )
Promotion: Connection with all web master (Google, Bing, Ask, Baidu,yugioh)
 Gateway: SMS gateway, Payment Gateway
 Security : How to secure Database, website
LEARNING OUTCOMES:-
Upon completion of this course you will know how to create an HTML page and add content, title, entities, anchor tags, as well as insert images, present tags, links, tables, lists and upload a web page.