Visual Fox Pro is Data-Centric
,Object-Oriented & Relational Database Programming Language. It is fast developing reusable code.Fox Pro is easy in Data-Handling and interoperability. Visual Fox Pro is a great tool for building database solutions &Visual Fox Pro is a fully-developed data management application for end users.
A developer can write code to access a fox pro databases or as well as to connect to such databases as SQL & Oracle.Visual Fox Pro having auto-anchoring of controls, and improved image support & Personalize properties, custom editors, fonts, and color settings.
Visual FoxPro originated as a member of the class of languages commonly referred to as "xBase" languages, which have syntax based on the dBase programming language. Other members of the xBase language family include Clipper
---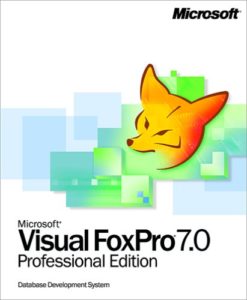 Features of Visual Fox Pro Dat
abase :-
1.Visual Fox Pro flexible in nature to build all type of database solutions.
2.Fox Pro having extensible productive tools for programmer.
3.Fox Pro having easy and flexible data handling & it will supported new data types .
4.Visual Fox Pro is relatively easy to learn and fast for developing reusable code.
Course Guidelines:-
Fox Pro Commands
Fox Pro Data Types
Numerical Functions in Fox Pro
Creating A Program
Input & Output Statements in Fox Pro
Control Structures in FoxPro
Creating menu in Fox Pro for Dos
Journal Entry Program
Ledger Creation & Posting Program
Trial Balance Program
Balance Sheet Program
Simple Weekly Calendar Generation